Floatex Srl,
is currently one of the leading companies in buoyancy and fendering for coastal and offshore marine products.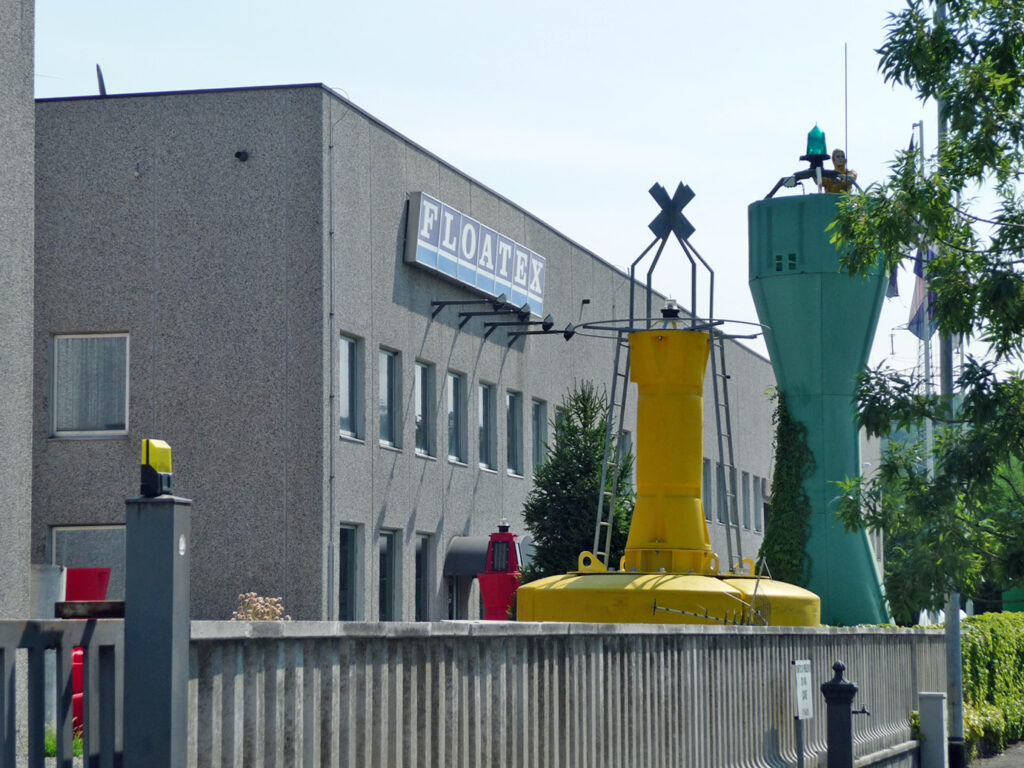 Floatex also manufactures various plastic products.
The technology adopted and the related applications have brought numerous benefits to various markets, including systems for navigation aids.
Production includes:
Offshore products
The knowledge and experience gained in the production of composed plastic materials, as well as the extensive laboratory research, give FLOATEX the capacity to fulfill the offshore industry requirements for special purpose buoyancy materials.
Technique of resilient foam covered with a thick skin abrasion resistant elastomer, is widely utilized in the in-line production of fenders, bead floats, anchor pendants, pick-up and chain support buoys.
Rotational molding technology is used for the production of hinged type deepwater floats, manufactured in accordance with the latest OCIMF specifications and recommendations, as well as special floating modules for the dredging industry.
Furthermore, regardless its own laboratory, Floatex performs tests and issues relevant certificates for the products, in collaboration with recognized inspection bodies.
Pick-up buoys:
– pick-up buoy type rotomoulded,
– expanded polyethylene buoy.
Pennant Buoys:
– anchor pennant buoys,
– rotative anchor pennant buoys.
Modular buoys:
– modular bouys,
– giant buoy EXA 48/56-40.
Expanded polyethylene fenders.
Cylindrical and supporting buoys.
Chain buoys.
Catamaran mooring buoy CAT 43/00.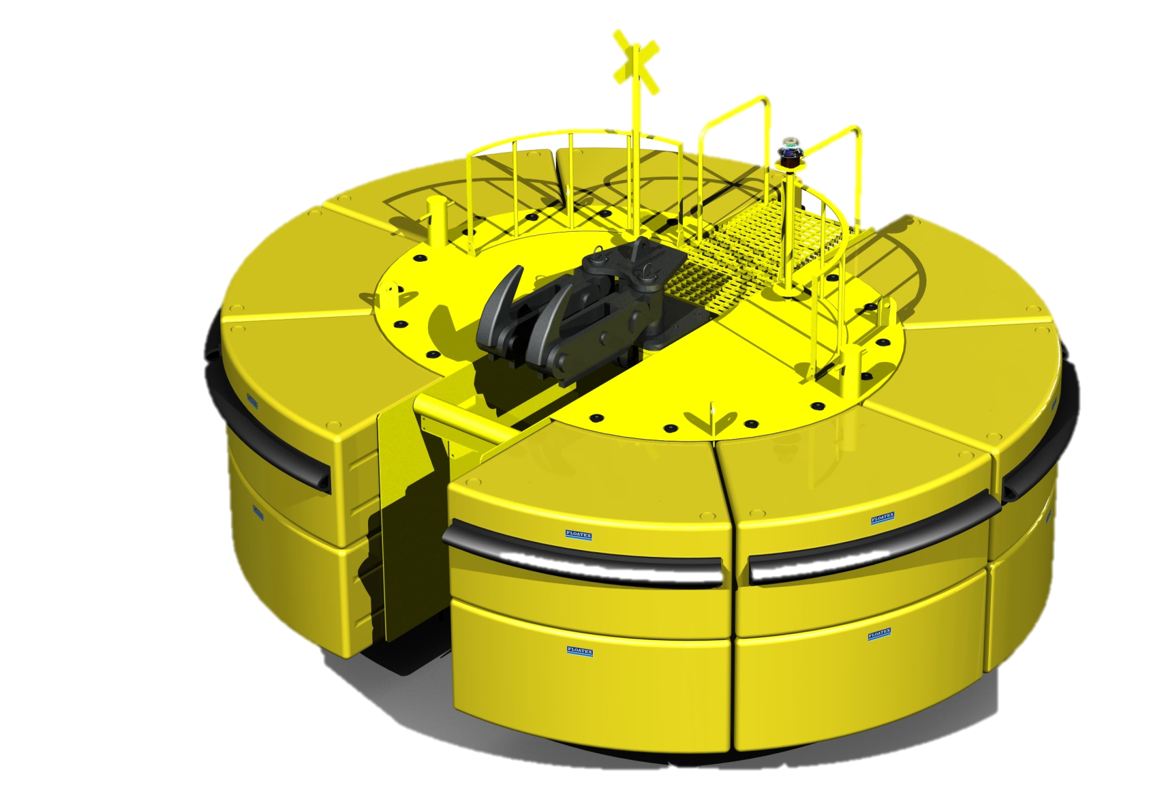 Anti-pollution products
TPR Oil booms.
TPR series Floatex oil booms, realized in standard length of 25.0 meters each with total height of 1.0 meter of which 0.3 m approx. freeboard and 0.7 m approx. immersed, are suitable for use as permanent oil boom in exposed areas.
Floating barrier reel type series PBAV.
The FLOATEX anti-pollution barriers of the PBAV series are designed for temporary installation in open-sea, as well as in long continuous lines.